Author: Vikkas Arun Pareek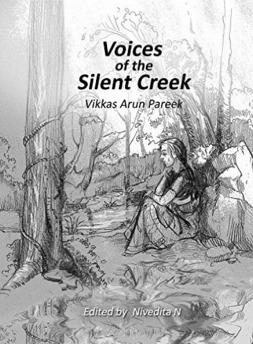 Book Blurb:
Shanti is married in a prominent family but her life will never be the same for a life thrusted on her for honour of the family. She accepts her life but will she let the same fate unfold for her younger sister?

Bhano discovers the horrors of her sister's life. Will she be able bring justice to her sister's life and her sacrifices?

Arti finds herself strangled with choices. Will she risk her life and her family's life to help Bhano get justice or leave her helpless?

The story of set in rural India takes us through unimaginable yet common atrocities which a woman faces in today's society. Will they fail to survive? Will they emerge stronger battling the troubles?
My Review:
Really really liked this book.
It really makes you wonder how certain rituals are accepted without question, even at the cost of one's own ruin.
How a father turns his back on a beloved daughter, just because the society would not accept a married daughter living with her parents.
The story line is crisp, the writing is polished, and the book is fast paced.
The only issue I found was in the start of the book, where the protagonist Shanti faces some issue with her periods….I really did not understand what was the issue. This was one part of the book, that i found to be extremely vague.
All the characters in the book are well developed. Each character has a range of well developed of emotions.
What really impressed me was that the author has used an urban couple in the story line. Reading about them brought out real contrast in the story line and gave it a definitive edge.