Author: Eric B Swanson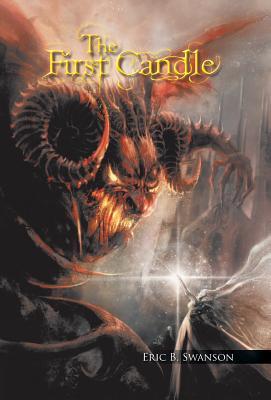 Book Blurb:
Martin Longbow is a minstrel in the village of Nooncrest near the Fission Mountains. In this post-apocalypse world he's fairly content, ignorant of the most important millennium mystery. The foundations upon which the minstrels have built their quiet refuge have begun to tremble, however, and they're not prepared for the quake. Martin is shocked into this new reality when his best friend, Jack, is savagely tortured. They seek refuge in a monastery where Martin is both saved and abused. Though he is not a planner, a fighter, or a leader, he understands there is work to be done to survive attack of the ageless, dark demon prince Agares and his legion of lesser demons. He must act as a candle that good men and women rally to aid. With Alison, a maiden of wood lore; Mist, a savage fighter; Sam, a village leader; and Alex, a black sheik of the desert, the allies work together to defeat the teeming minions of Sax Mantis. Ultimately, they must try to humbly enlist the aid of the mighty Cherubim and Seraphim to help stem the growth of the unworldly demon menace and try to save the world in which they live.
Review:
This book has all the elements of a post apocalyptic book: the world that we know of has perished and now a group of people are left to ward of the evil and restore the order. But the path towards this resurrection asks for a lot of sacrifices.
I liked how the book started in the middle of the action, which gets the readers interested to know what is happening right from the page one. It was also interesting to see the brother hood of monks, especially as they were introduced after fast paced action, it was showcased the stark contrast quite beautifully, like peace in the midst of a thunderstorm.
The story line could have been a bit better, as after a point of time it became a bit repetitive. Like on his quest Martin meets the dark foe, barely escapes and then moves on..
I found this book trailer on YouTube, which shows what the book is about, do check it out if you are interested!
The author also did a guest post, you could check it out too:
Lessons from my Self-Publishing Journey by Eric Swanson